Bhutan: A Kingdom of Happiness Trailer
"I also pray that while I am but king of a small Himalayan nation, I may in my time be able to do much to promote the greater well being and happiness of all people in this world — of all sentient beings."
- His Majesty, Jigme Khesar Namgyel Wangchuck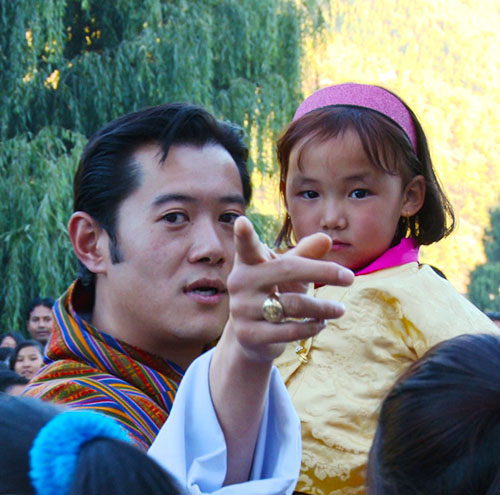 There's a lot at stake for Druk Yul, better known in the west as Bhutan. Nestled in the foothills of the Himalayas, this tiny country has grand ambitions. Attempting to protect its ancient past while embracing economic development, Bhutan is the only country in the world that supports a policy of "Gross National Happiness".
While Bhutan remained remarkably isolated for centuries, democracy and the 21st century have arrived, and with them, modern problems like crime, drug abuse and alcoholism.
What does it mean to be happy in Bhutan? How will the new young King help his people incorporate the benefits of globalization while keeping their traditions and culture intact? Is Bhutan's concept of Gross National Happiness really a possibility for a 21st century democracy?
Bhutan: A Kingdom of Happiness takes viewers on a journey to experience history in the making. In these times of global economic turmoil and re-evaluation of our social and financial values, the film offers a vision for the future that is truly inspiring.