Bhutan Film Advisers
Bhutan: A Kingdom of Happiness is fortunate to have the guidance of a distinguished Advisory Board.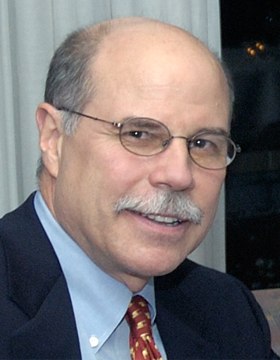 Dr. Bruce Bunting
Dr. Bruce Bunting is president of the Bhutan Foundation in Washington, DC. . He is the former managing director and vice president of World Wildlife Fund's Special Programs and Strategic Partnerships where he also oversaw WWF's Conservation Leadership Programs that includes the Russell E. Train Fellowship Program. He joined WWF in 1984 and was vice president for Asia and Pacific from 1991 to 1996, when he became vice president for Asia and Pacific, and the Species Conservation programs. In June 2000 Dr. Bunting established the Center for Conservation Finance building upon his years of experience with debt-for-nature swaps, environmental trust funds and other innovative financing mechanisms to ensure that WWF's conservation priorities had long-term sustainable funding. He has published several popular articles, including "Bhutan, Kingdom in the Clouds" in National Geographic and contributed to several academic publications including as coauthor Resident Peoples and National Parks: Annapurna Conservation Area: Nepal's New Approach to Protected Area Management and The Marine Aquarium Industry and Reef Conservation: Marine Ornamental Species: Collection, Culture and Conservation. Dr. Bunting initiated the first environmental trust fund (in Bhutan) and oversaw the largest commercial debt-for-nature swap program to date (in the Philippines). He has served as an adviser and on the boards of several organizations including the Bhutan Trust Fund for Environmental Conservation, the Marine Aquarium Council, WWF Philippines, and the Bhutan Foundation. He received a B.S. in zoology and a doctorate in veterinary medicine from Michigan State University both with high honors.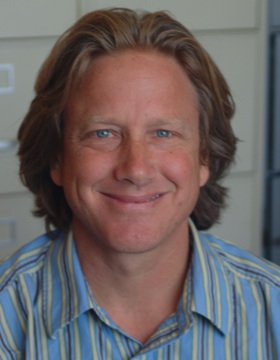 Dr. Dacher Keltner
Dr. Dacher Keltner received his BA in Psychology and Sociology from UC Santa Barbara in 1984 and his PhD in Social Psychology from Stanford University in 1989. After a post-doc at UCSF with Paul Ekman, in 1992 he took his first academic job, at the University of Wisconsin-Madison, and then returned to Berkeley's Psychology Department in 1996, where he is now a full professor.
Dacher's research focuses on two time-honored questions. A first is the biological and evolutionary origins of human emotion, with a special concentration on compassion, awe, love, and beauty, and how emotions shape all kinds of judgments. A second is the study of power, status and social class, and the nature of moral intuitions. Dacher is the co-author of two best selling textbooks, one on human emotion, the other on social psychology, as well as Born to Be Good: The Science of a Meaningful Life, published in January 2009 by WW Norton Publishers, and The Compassionate Instinct, to be published by WW Norton in 2010.
Dacher has published over 120 scientific articles, he has written for the New York Times Magazine, The London Times, and Utne Reader, and has received numerous national prizes and grants for his research. His research has been covered in TIME, Newsweek, the New York Times, the BBC, CNN, NPR, and in many other outlets. For his teaching and mentoring Dacher was selected as the Outstanding Undergraduate Research Mentor in 2002, and the Outstanding Teacher, Division of Social Sciences, in 2002. WIRED magazine recently rated Dacher's podcasts from his course Emotion as one of the five best educational downloads, and the Utne Reader selected Dacher for one of its fifty 2008 visionaries. Dacher also serves as the Director of the Berkeley Greater Good Science Center, where he serves as co-editor of the center's magazine, Greater Good. Dacher lives in Berkeley with his wife, an alumna of Berkeley, and their two daughters.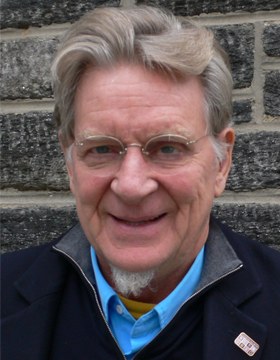 Dr. Robert Thurman
Dr. Robert Thurman, "Tenzin", is the Jey Tsong Khapa professor of Indo-Tibetan Buddhist Studies at Columbia University, the President of Tibet House US, an educational nonprofit dedicated to preserve and promote the culture of Tibet, President of the American Institute of Buddhist Studies, and Editor-in-Chief of the Treasury of the Buddhist Sciences, a long-term translation and publication project of the Tibetan Tengyur canon. Author of over 20 books, his most recent publication is Why the Dalai Lama Matters: His Act of Truth as the Solution for China, Tibet, and the World. The NY Times Magazine refers him to as "The Dalai Lama's man in America." A close personal friend of His Holiness the 14th Dalai Lama for more than forty-five years, he is a former Tibetan Buddhist monk, co-founder with Richard Gere of Tibet House in New York City. Time magazine named him one of the "25 Most Influential Americans." He has lectured all over the world; his charisma and enthusiasm draw packed audiences. His academic and popular writing explore the relevance and application of Tibetan Buddhism to contemporary thought and science, and world cultures and politics. He is a tireless advocate of justice and freedom for the Tibetan nation, within or without China. (www.bobthurman.com, www.tibethouse.org, www. menla.org, www.bobthurmanpodcast.com)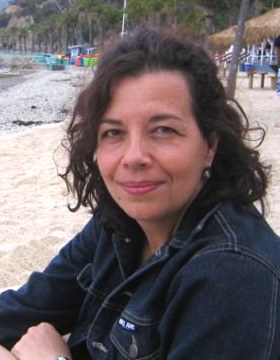 Jamie Zeppa
Jamie Zeppa lived and taught in Bhutan from 1989 until 1998. Her memoir, Beyond the Sky and the Earth: A Journey into Bhutan, has been published in nine countries, and won the Banff Mountain Book Festival Award for Travel Writing. Zeppa's articles have been published in The Globe and Mail, Chatelaine, and The Literary Review of Canada, as well as various anthologies. She serves on the boards of the Bhutan Canada Foundation and World Literacy of Canada. She is currently a professor of English and Liberal Studies at Seneca College in Toronto. Her latest book is Every Time We Say Goodbye.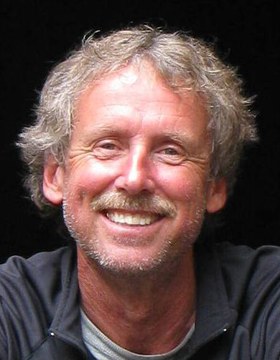 Dr. David Zurick
Dr. David Zurick has conducted geographical research and photography in the Himalaya since 1984. His work appears in leading academic journals and lay audience magazines. He is the author of several books, including Errant Journeys (1995), which was a finalist in the Banff International Mountain Book Award, and Himalaya: Life on the edge of the world (1999) which won the 2000 CHOICE Award. His most recent book, Illustrated Atlas of the Himalaya (2006), won the 2006 National Outdoor Book Award. David's research and exploration in the Himalaya has been supported by grants from the National Science Foundation, the American Geographical Society, the Smithsonian Institution, and the United Nations Year of the Mountain Project. He is the recipient of the American Alpine Club Gilkey and Bedayn Award, a Banff Centre Mountain Award, and a Al Smith Visual Artist Fellowship from the Kentucky Arts Council (twice, for photography). He is a Fellow of the New York-based Explorers Club. David Zurick has completed 17 major research expeditions into the Himalaya, and in total has walked more than 3000 miles through the mountains. His current writing and photography focuses on the topic "sacred geography" and examines the mountain landscape from the perspectives of spiritual tradition and the geographical imagination. Dr. Zurick received his Ph.D. in Geography from the University of Hawaii and is Foundation Professor of Geography at Eastern Kentucky University and Adjunct Professor of Geography at the University of Kentucky.