Message From the Filmmaker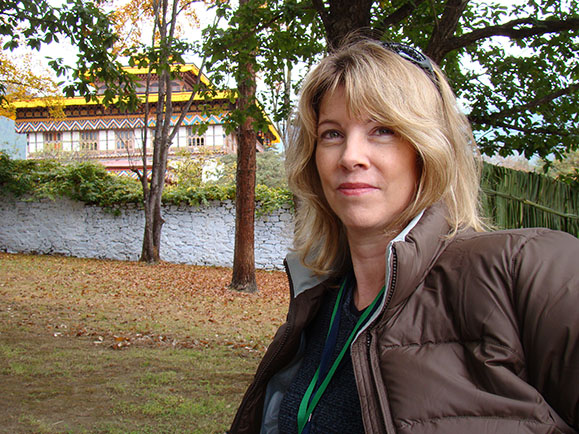 In 1997, when National Geographic Television sent me on a location scout to pre-interview Sherpas in Nepal who had climbed Mount Everest, I found the people and the beauty of the Himalayas astounding. As a westerner, living for a short time with a Sherpa family forever changed my life. Watching their gentle, peaceful interactions and their accepting open demeanor opened my eyes to Buddhism and the ways in which all life is interdependent.
It's not surprising then, that I would ultimately be drawn to Bhutan and the country's philosophy of Gross National Happiness, an idea rooted in a simple Buddhist message, that happiness lies in the middle path.
After years of trying and failing to both visit and film in Bhutan, I finally made it there in 2008. I felt privileged to be able to film the Grand Coronation of the 5th King, but more importantly, I felt that I was given an honor that I might share Bhutan's perspective with a world that needs to hear its message that happiness is indeed possible.
Bhutan is a model for us. Now, more than ever, in these times of global economic turmoil and re-evaluation of social and financial values, Bhutan has much to share and say about the ways in which we can be happy.
My hope is that viewers will be inspired by Bhutan's courage and, as I was in 1997, somehow transformed.
Dara Padwo-Audick
Enlightened Media LLC
Watch my TedX Talk: Inspirations from Bhutan